Wood Duck
by Jim Sweetman
(Puce, Ontario, Canada)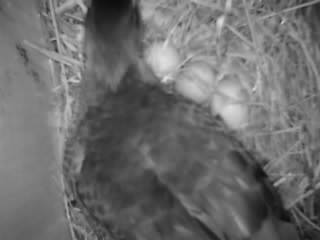 Mom and eggs
I have installed 3 Wood Duck nests by Lake St. Clair.


They have entered the east box and have brought some grass to go on top of the wood chips, that I put there.
She lays 1 egg each day. We have around 10 eggs.
The female will not sit on the eggs until all the eggs have been laid.
Apparently this is unique in evolution.