Wood Duck Sunrise over Lake St. Clair
by Jim Sweetman
(Puce, Ontario, Canada)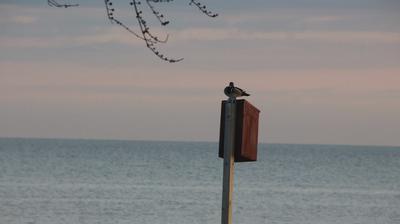 Male Wood Duck on Nest Box
We had 4 breeding pairs of Wood Ducks on our beach this morning.

We have 2 breeding pairs in our nest boxes.

These two were enjoying the morning sun before she returned to the nest.
Join in and write your own page! It's easy to do. How? Simply click here to return to Waterfowl.