Wildlife Management Area - Aylmer
by Daniel A Bennett
(St Thomas, Ontario, Canada)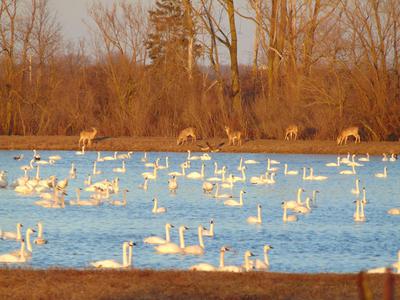 Tundra Swans and White Tailed Deer
Last weekend, my fiancée and I went to visit the Wildlife Management Area which is beside the Ontario Police College, in Aylmer, Ontario.


There were hundreds of Tundra Swans there that day and it was amazing to see them flying in and out.
We go to see them every year and it is spectacular every time!
This year we were lucky to observe, not only the Tundra Swans, but we saw grazing White Tailed Deer as well!