Vixen?
by Alex Strong
(Wingham, Ontario, Canada)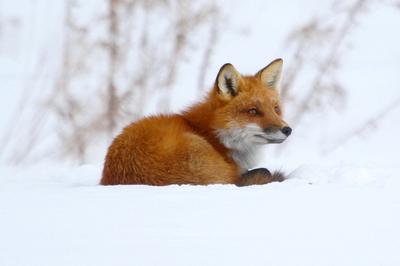 Red Fox
This Red Fox has been resting in the same place, all day long, for the last 3 weeks.

Some windy days it is absent.

I am hoping it has a den nearby and will have kits born in March.

Thank you so much for these lovely pictures - they are beautiful!