Very large yellow bird with flat head
by Nancy Semple
(Collingwood, Ontario, Canada)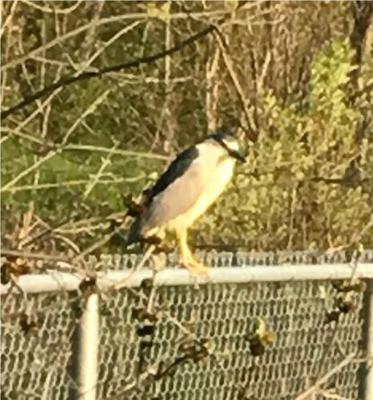 Walking in Collingwood along a trail, I saw this large (30" tall) bird sitting on the fence.
I thought it was a stuffed animal but when I realized it was a bird, I was quite shocked.
He had yellow legs and talons and a flat head and pointed bill.
He was overlooking a pond, so I'm thinking it is a fisher, but have never seen anything like it.
Any ideas?
Hello Nancy - I think what you saw was a Black Crowned Night Heron and here is a link to the website All About Birds - Black Crowned Night Heron.

I will also post this on our facebook page so that our facebook followers can also enjoy your pictures..