Up Close and Personal with a Turkey Vulture
by Susan O'Brien
(Wroxeter, Ontario, Canada)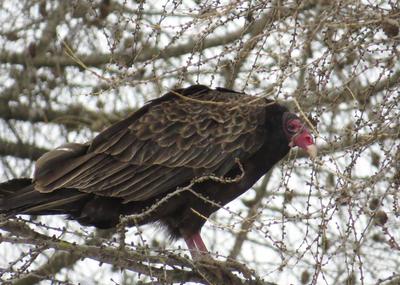 Turkey Vulture Huron County ON
I was walking along a local riverbank this afternoon taking photos when the winds started to pick up and the rain came down.


I decided to cut through a corner of the woods on my way back to my vehicle.
I guess this vulture was doing the same thing!
I don't know who was the more startled.
She/he promptly flew further down the row of trees, which I was thankful for because it was BIG!
Wow, Susan, thank you for writing to tell us about your sighting, and for sending us such amazing pictures!