Two Eagles in one tree
by Hubert & Janice Estey
(Wilno, Ontario, Canada)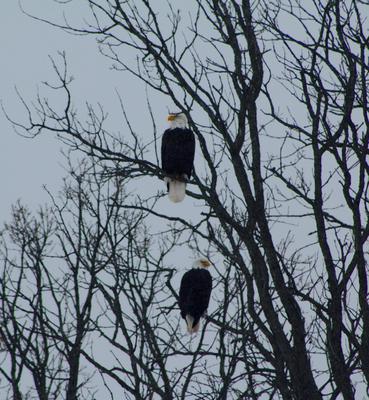 Pair of Bald Eagles in Eganville
After leaving our cabin in Wilno, Ontario, along highway 60 heading east just before Eaganville, my wife and I spotted not one, but two Eagles in one tree.

It was an awesome experience, seeing these birds, especially two of them.

I captured them on my camera and got one in flight. We will keep our eyes peeled now every time we return to our cabin.

Thank you very much for your report and pictures. I will post this on our facebook page so that our facebook followers can enjoy it too!

Join in and write your own page! It's easy to do. How? Simply click here to return to Eagles.