Turkey Vultures hanging out in Aylmer
by Sharon
(Aylmer, Ontario, Canada)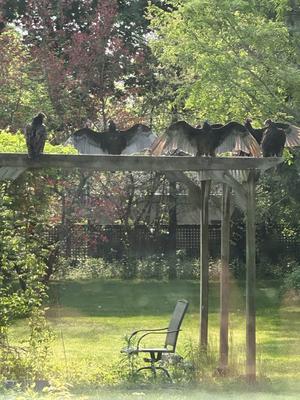 Turkey Vultures hanging out in Aylmer
I spotted this group of Turkey Vultures hanging out on the gazebo in my yard, today.

We often see Vultures circling overhead but I have never seen them in my yard until now.

There were six Turkey Vultures on the gazebo when I took this picture, but some had already flown away when I took this.

Thank you for sending this great picture - I'm sure our readers will enjoy it as much as we have!
Join in and write your own page! It's easy to do. How? Simply click here to return to Turkey Vultures.