Turkey Vulture June 2010
by Anna Mallin
(Bala, Ontario)
Anna, one of our readers from Bala, Ontario, sent us this report from her Kayaking trip - June 3 and June 4, 2010. Byng Inlet, Ontario. Two instances. One on Clarke Island, the other further up river. Turkey Vulture and seagull feasting on large salmon. Photo is of Turkey Vulture on Clarke Island. The seagull was disturbed by my presence in a kayak, and had left.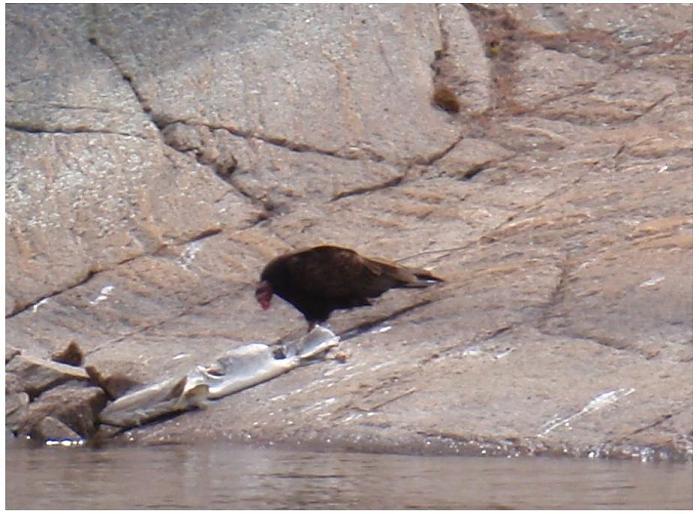 Thank you so much for your picture and report of your Turkey Vulture sighting - I put a close-up on here as well.
Join in and write your own page! It's easy to do. How? Simply click here to return to Turkey Vultures.