Tundra Swans
by Jean Tomczak
(Brantford, Ontario, Canada)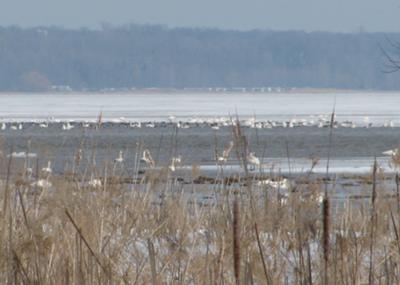 Long Point, Ontario
We went to Long Point yesterday to see the Tundra Swans and found we couldn't get close enough.


We got back into the car and went off to Aylmer and happened upon a few hundred in a farmer's field.
The lady that lived there invited us up to her house for a better view off her deck.
How wonderful - you had such a lovely view - thank you for sharing your story and pictures with us!
Join in and write your own page! It's easy to do. How? Simply click here to return to Have you seen the Swans?.