Tundra Swans south of Aylmer
by Ken Wood
(Vienna, Ontario)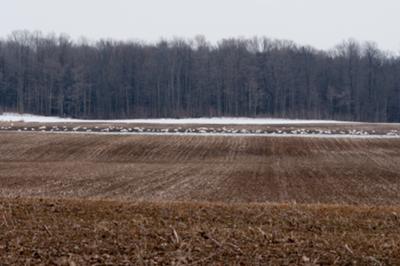 Only a few could fit in the lens
I was on my way home from work in Aylmer, when I noticed a bunch of Tundra Swans in a field on March 17 2011, and I didn't have my camera, so, the next day I brought my camera and this is just a few of the pictures taken.


They were quite a distance away, but I brought my 150-300mm lens so it helped ..... I hope you enjoy!
Thanks, Ken, your pictures are great - I love the one of the flock in flight!

I was at the Wildlife Mangement Area in Aylmer earlier this week, and there were about 500 Swans there then, but there should be more now.
Join in and write your own page! It's easy to do. How? Simply click here to return to Have you seen the Swans?.