Tundra Swans near Aylmer - March 2015
by Daniel
(St Thomas, Ontario, Canada)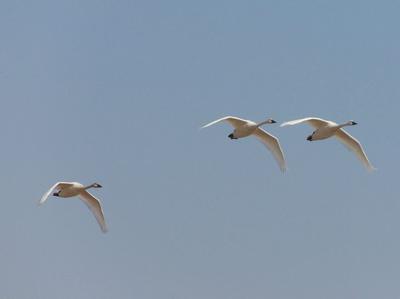 Swans coming in to land
My girlfriend and I went to look at the Tundra Swans at the Aylmer Wildlife Management Area last weekend.


There were thousands of Swans there, feeding on the corn that is supplied for them and others flying in and out.
If you get chance to see them, you should go before they leave.
The Swans migrate through this area on their way from Chesapeake Bay up to the Arctic where they breed each summer.
They are amazing to watch, and you can get a great view from the building there, you can observe the Swans and Geese really well.
Thank you for sending is your wonderful pictures, Dan, you got some great shots of the Swans!