Tundra Swans in Pennsylvania?
by Alan Chesterton
(White Heron Lake (near the village of Marshalls Creek), Monroe County, PA, US)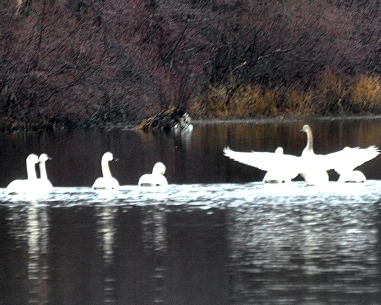 I took the attached photos on March 16, 2011 at White Heron Lake near Marshalls Creek, Pennsylvania.


The swans (I think they are Tundra Swans) arrived that morning and left either late that evening or (most probably) the next morning.
A total of 15 or 16 swans spent the day here.