Tundra swans at Puslinch
by Mary Deakin
(Hamilton, Ontario, Canada )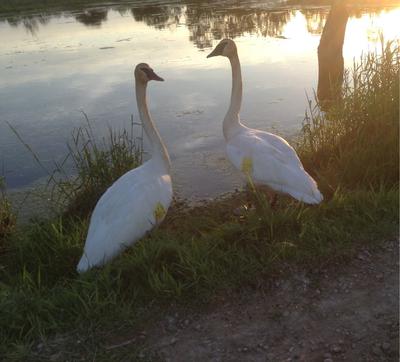 Pond on Town Line 10 just off Gore Road in Puslinch Ontario.
There are just two, who were sitting along the side of the road, not in the pond like they usually are.
They have yellow tags # A61 and #J29
My apologies, somehow this one was overlooked but I am publishing it now!

I will also post this on our facebook page.
Join in and write your own page! It's easy to do. How? Simply click here to return to Have you seen the Swans?.