Tracks
by Susan Arnold
(Ailsa Craig, Ontario, Canada)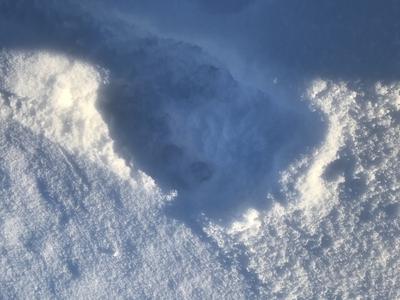 I took pictures of these tracks that I thought were alarmingly large.
We found them on our property in Ailsa Craig, Ontario.
Our property runs along the Ausable River.
There were two sets of tracks, side by side and each staggered print was about 2.5 feet from the last.
Do cats travel in pairs?
Photos were taken on January 26, 2022.