Toronto possum on King Street East
by Meri
(King Street East, Toronto)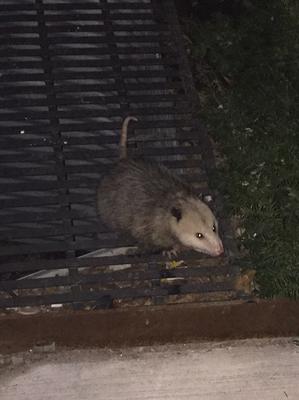 Possum in Toronto

I arrived shortly after midnight on February 24, 2017.
This fat little guy was in the shrubs at my doorstep, I had to look him up to identify him.
I had never seen a possum before.
Congratulations - you are now the proud owner of a Virginia Opossum!
Seriously, they are not usually any trouble to home-owners, they are not destructive and tend to fall over and pretend to be dead, when they are threatened.
If you like, you could put out some dry cat food for him through the cold weather.
Thanks for sending us your report and pictures!
Join in and write your own page! It's easy to do. How? Simply click here to return to Possum sightings 2016 & 2017.