Sunbathing Turkey Vultures
by Miro Kantarsky
(Grimsby, Ontario, Canada)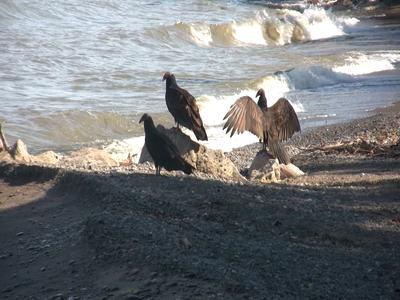 I visit Nelles Beach in Grimsby, Ontario, almost every day. On warm sunny mornings a flock of about 35 Vultures visits the local beach.


Thank you very much for your report and great pictures - I'm sure some of our readers from Grimsby will check out the Vultures at Nelles Park Beach!
Join in and write your own page! It's easy to do. How? Simply click here to return to Turkey Vultures.