Stoney Creek
by Tracey Diamanti
(Stoney Creek, Ontario, Canada)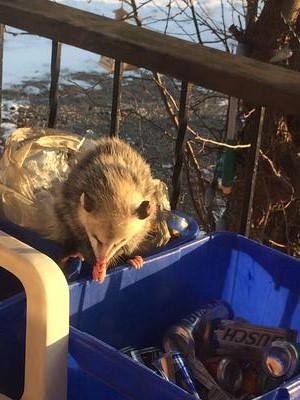 Stoney Creek Possum
This morning our indoor cat has been sitting on out windowsill watching something outside.

Just determined, we have a possum scrounging through our recycling bins, likely munching on pizza crusts.
Join in and write your own page! It's easy to do. How? Simply click here to return to Possum sightings 2018 & 2019.