Snowy Owl likes to shop at the new Costco in Grimsby
by Jacquie Rondeau
(Niagara Region, Ontario, Canada)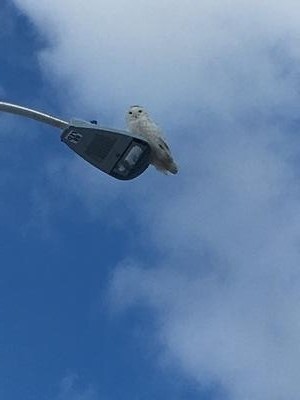 Snowy Owl at Costco, Grimsby
Though I shot these a few weeks ago, he was back there last night - March 9th 2018 around 18 18:30.


There is still a lot of open field around the new construction.
Join in and write your own page! It's easy to do. How? Simply click here to return to Snowy Owls.