Snowy Owl in Hamilton along Lakefront trail
by Tracey Rice
(Mississauga, Ontario, Canada)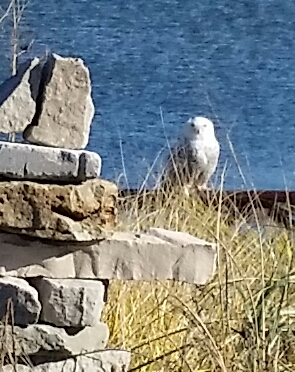 My sister and I were walking the waterfront trail in Hamilton in November and spotted this beauty.

She sat in the same spot for at least an hour.

We saw her on our way out and when we we're heading back to the car.

It was absolutely amazing to see and she saw us too.

I've never seen one before and I feel privileged to have witnessed the beauty.