Smileybastard
by Peter Martin
(Toronto, Ontario, Canada)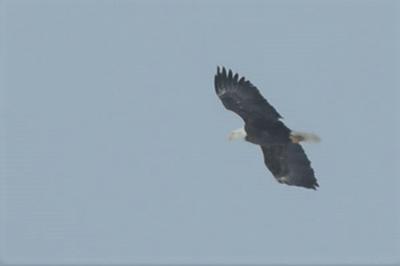 I saw a mature Bald Eagle and I believe an immature Bald Eagle about 3 km South East of Southampton, Ontario, where Bruce Rd. 3 crosses the Saugeen.

I saw the adult first and then the juvenile about two minutes later.

I will post this on our facebook page as I'm sure our facebook followers will also enjoy it.
Join in and write your own page! It's easy to do. How? Simply click here to return to Eagles.