Red-Tail Hawk in Victoria Park
by Rebecca Schleppe
(London, Ontario, Canada)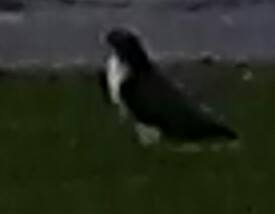 I was walking my dog through Victoria Park when I saw a rather large bird across the street.


He was sitting on the lawn of St. Peters Church in London, Ontario.
He sat there for a bit and then he went from tree to tree in a circle, looking very majestic.
I have never seen a hawk that close to downtown London before.
Thank you for sending us these pictures and your report - I'm sure our readers will enjoy this as much as I did!