Red Tailed visits the Rideau
by Jethrone
(Seeley's Bay, Ontario, Canada)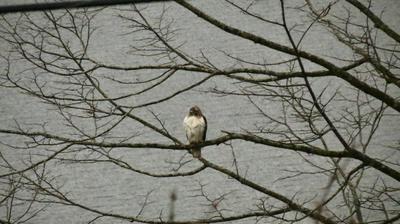 Red Tailed Hawk visits the Rideau Waterway
Early this evening, we had a visitor on the Rideau Waterways at Seeley's Bay, north of Gananoque.

I couldn't get any closer I'm afraid.

Beautiful bird!

Thank you for sending us your picture of this Red Tailed Hawk, and my apologies for the delay in publishing it.
Join in and write your own page! It's easy to do. How? Simply click here to return to Red Tailed Hawks.