Red Tailed Hawk on Tiki Torch
by Ken Greig
(Lake Shore Boulevard West in Mimico)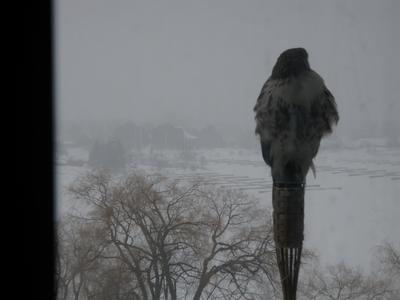 It looks like a Red Tailed Hawk landed on my 8th floor balcony and perched on a Tiki Torch mid day during a snow storm.


He stayed for about 30 minutes with his back to the snowfall.
I am located in Mimico, in South Etobicoke right on the lake at Humber Bay Park West, adjacent to the Martin Goodman bike path.
Join in and write your own page! It's easy to do. How? Simply click here to return to Red Tailed Hawks.