Red Fox
by Greg Clayton
(Cobourg, Ontario, Canada)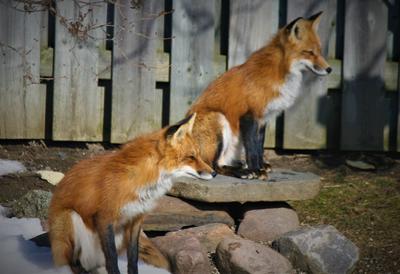 This pair of healthy Foxes enjoy our back yard and we see this pair often.

This particular day the pair played in the yard for about an hour.

The den must be close.

We expect to see young foxes in the coming days.

Thank you so much for sending these charming pictures of Foxes, the pictures are great!
Join in and write your own page! It's easy to do. How? Simply click here to return to Ontario Animals.