Possum sighting
by Josie
(Brampton, Ontario, Canada)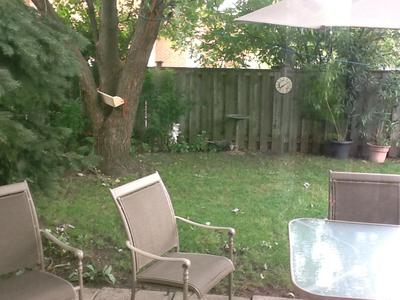 The Possum is beside the bird-bath
---

My grandson was sitting at the kitchen table this morning around 10:00 am and started shouting that there was a strange animal in the backyard.
Sure enough there was a little Possum surveying the perimeter of the yard.
We took a couple of pictures just to make sure that we had the right animal never realizing that we have Possums in Brampton.
It certainly was a thrill for a 6 year old who had never seen one before.
Hope the little guy or gal makes its way back safely to its den.