Possum in Scarborough
by Alexandra Nikitakis
(Scarborough, Ontario, Canada)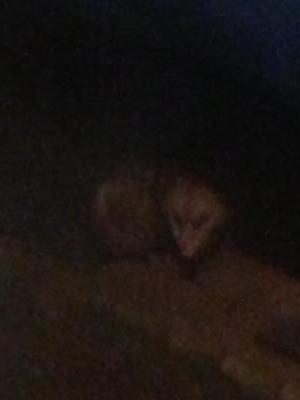 I usually put cat food out for the strays and ferals in my neighbourhood.

A few evenings ago I looked out the window to see if the food had been eaten, only to discover a Possum was taking advantage of the leftovers.

It is the first time I see a Possum in real life in Canada.

Thank you for telling us about your possum and for sending us pictures.



Join in and write your own page! It's easy to do. How? Simply click here to return to Possum sightings 2013.