THE PORT STANLEY
RAILROAD
Known as the PSTR, the Port Stanley Railroad is an operating tourist railway, with lots of special events throughout the year.
Operating on some of the tracks and roadbeds of one of Ontario's oldest railways, this train line was originally designed to reduce the traffic along the old plank road which connected Port Stanley to London, through St Thomas, Ontario.
The project was started in 1853 and the first train to reach Port Stanley was a passenger train which arrived here on July 5th 1856.
For almost 60 years, steam trains carrying passengers and freight, travelled along that 37 km of track back and forth between Port Stanley and London - lumber, coal and other locally produced products were shipped out of the area by train and then by ship.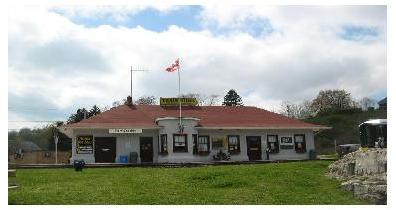 In 1913, Sir Adam Beck, who was a pioneer and promoter of Hydro electricity, and who was the Mayor of the London at that time, on behalf of the city of London, rebuilt the line into a more modern high speed electric line.
These modern, smoke free electric trains tempted tourists to visit Port Stanley - where they swim in Lake Erie and at the bath house (bathing suits could be rented!).
Tourists could dine at the railroad owned L & PS cafeteria, and dance to the big-band sound of Guy Lombardo, Louis Armstrong, Benny Goodman and others, at the Stork Club.
Today, Port Stanley is a quieter village, although it still attracts visitors from London and St Thomas and area, to its two beaches during the summer.
For many tourists today, the Port Stanley Railroad is one of the high-lights of their visit to the village - young and old alike are delighted with the old trains, which now run north to St Thomas, through the pretty countryside.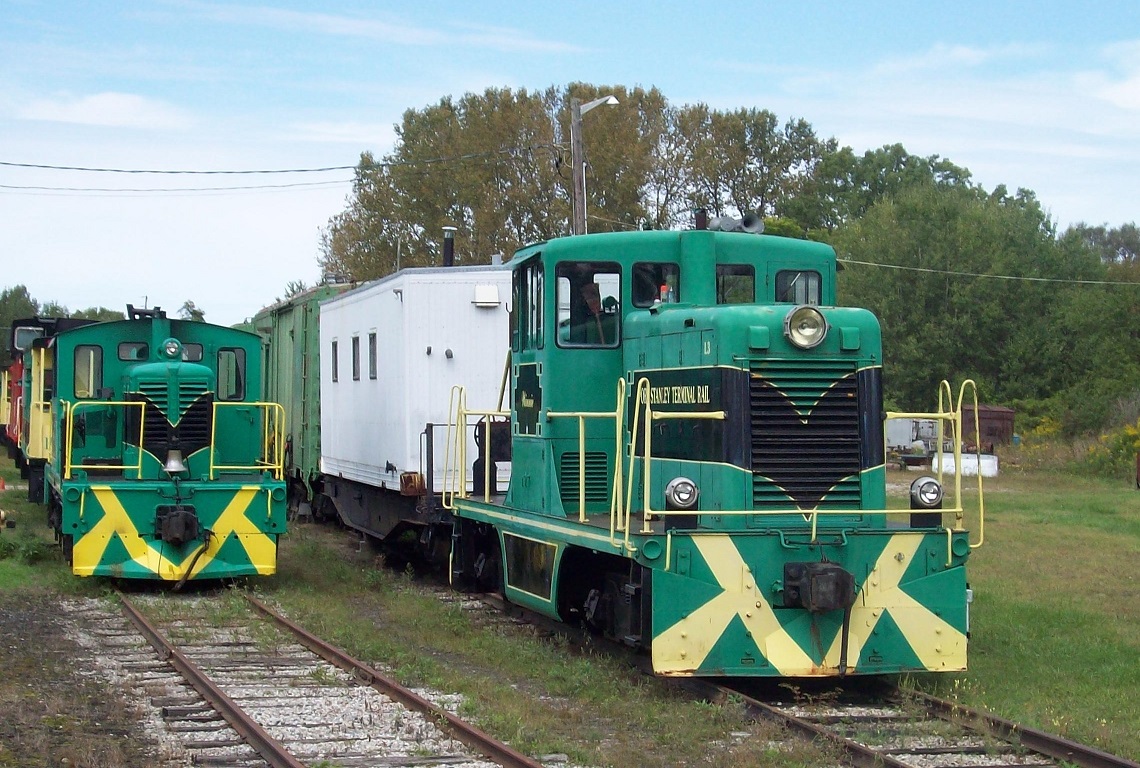 Historic diesel locomotives from the 1940's and 50's pull the train at a delightfully leisurely pace on the trips.
The carriages on the regular rides are former cabooses that have been converted into both open and closed cars - happily, the closed coaches are heated in cool weather.
For Port Stanley Railroad events 
call for more information
519-782-3730
toll free 1-877-244-4478
Port Stanley Railroad Info ...
Information about schedules and prices
Village of Port Stanley
This small community on the north shore of Lake Erie is popular with visitors during the summer months
The Village of Sparta
The charming village of Sparta has much to offer tourists - a village Tea Room, Gift stores, Antique shops, Crafts and lawn furniture - there is also a full schedule of Village activities throughout the summer and fall