Porch Possum

(Appin, Ontario, Canada )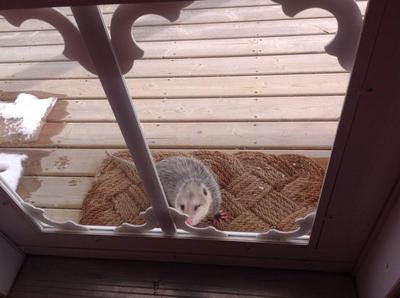 ---

This little guy hung around our Appin, Ontario, property most of the day today, March 14, 2014, scavenging for food under our bird feeders.
Not sure if his ears were frost bitten over this relentless winter as there doesn't appear to be much left of them and his left eye seems to be injured or missing.
I'm sure he's had a rough go of it over the winter.