Pleasant Surprise
by Peter Roi
(Penetanguishene, Ontario, Canada)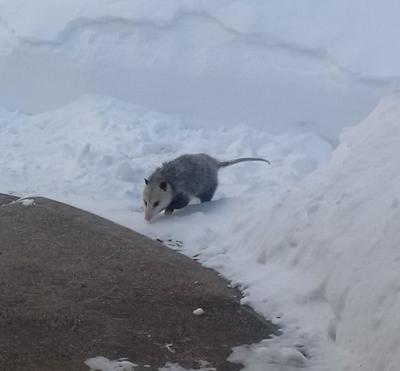 It was 4:30 on a Friday in March 2016.
There was 2 feet of fresh snow as the Possum wandered up onto my porch.
It was very cool to see one for the first time.
It was about 3 below zero and sunny.
Too Cute. Not to sure if my cat would like it.