Mystery bird of prey
by David Scott
(Toronto, Ontario, Canada )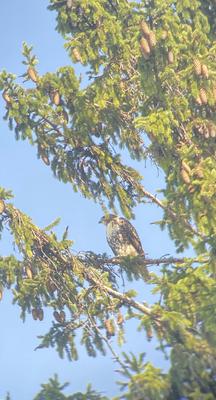 Mystery bird of prey

I heard a screeching call coming from the tall evergreen behind our house, in west end Toronto.
I looked out and saw a large bird of prey sitting near the top of the tree, calling frequently.
Very large, about 22-24 inches at a guess, with a brown body and wings, with white/brown mottled chest. Brown head, grey beak.
Any idea what it is?