Mississauga Ontario
by Helen Ritchie
(Mississauga, Ontario, Canada)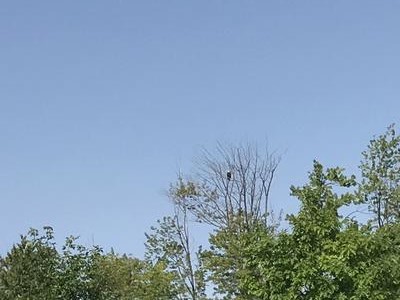 My husband and I walking round Lisgar Brook Meadow, when we spotted a Bald Eagle fly over the pond and land on a tree at Lisgar Woods.
I was lucky to get a relatively good picture on my cell phone of the Eagle sitting and then taking flight.
This was on August 25, 2017.
Thank you for sending us this report and pictures - I will also post this on our facebook page.