Lynx?
by Gary
(Ottawa, Ontario, Canada)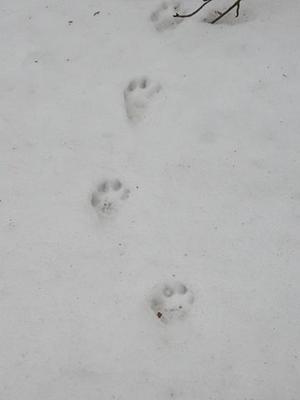 These were seen at Frank Kenny Drive, Navan area, Ontario.
Found Tracks in the snow but not sure if they are a big cat print.
Paw width 7.5 cm (3"), full length of print 13 cm (5").
Found in a wooded area. Date: March 31, 2017.
Do any of our readers know what these prints are - what do you think?

Please let us know in the comments below.

I will also post this on our facebook page, perhaps one of our Facebook readers will be able to identify these prints