Juvenile Bald Eagle taking over Osprey nest in Belwood
by Evelyn
(Belwood, Ontario, Canada)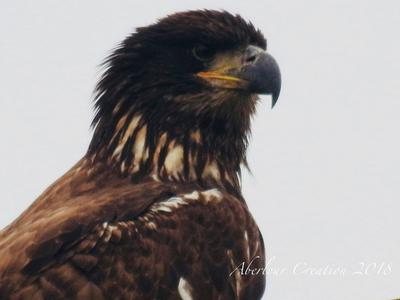 Right on Belwood Lake by the bridge is an Osprey Nest!

I love watching them and taking photos and it is always a sad time when they leave in the fall!

To my surprise there was another bird that took over the abandoned nest!

A juvenile Bald Eagle!

Such a beautiful bird.

Thank you for your report and pictures of the eagle, I know our readers will enjoy seeing them as much as I have.

I apologize for the long delay in publishing your pictures, we receive many times more submissions each week than I can edit and publish, so we have quite a backlog.