Help Identifying this Bird
by Chris G
(Richmond Hill, Ontario, Canada)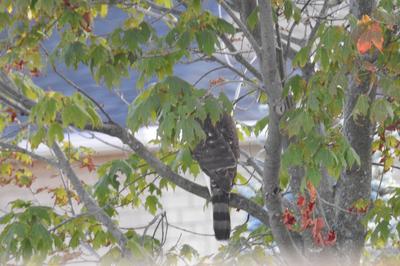 This type of bird attacked and killed a Dove before my very eyes, just wondering what type of bird this is, I see it quite often.

I live in North Richmond Hill, between two lakes, Bond Lake and Lake Wilcox.

Photos were taken in September of 2016 in my neighborhood.

Thank you all for writing to tell us about your mystery raptor, I will post this on our Facebook page so that our Facebook followers can also read it and perhaps someone will be able to identify it.


You will also find it on our Website Blog.