Harmony Ranch Riding Lesson
by A. E. B.
(Toronto, Ontario, Canada)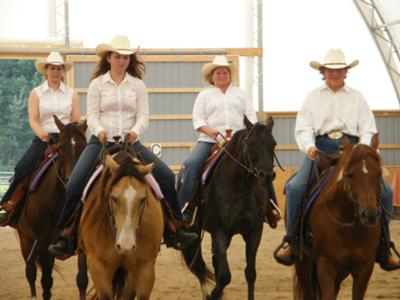 Western Riding
Harmony Ranch in Schomberg, Ontario is wonderful! The coach here is soooo awesome! Patient, insightful and dedicated and loves sharing bottomless wisdom with all of us.


I'm looking forward to many more great rides and learning more and more!
I've learned so much from Saskia Bremmers in the few years that I rode at Harmony, and my experience with horses has never been the same since.
It's more than learning to ride - this place is so beautiful and you really feel such a sense of harmony and connection to the horses and your fellow riders all while enjoying the gorgeous property!!!
And best of all it's close to Toronto!
I come from Vaughan and it only takes me twenty minutes