HAMILTON ONTARIO AIRPORT

For those people who are visiting Southern Ontario, Hamilton Ontario Airport is a great place to schedule your arrival and departure, if you wish to avoid the overcrowding at any of the three terminals at Toronto's Pearson International Airport.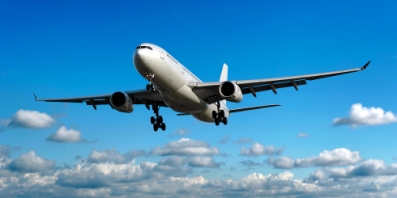 Hamilton is just 80 kilometers west of Toronto and 43 km from Niagara Falls, and is only one hour's drive from London Ontario.
Hamilton Ontario Airport is located to the west of the city of Hamilton on highway 6, in the community of Mount Hope, and has easy accessibility to the surrounding cities and to Highways 403 and 401.
I have found that the cost of flying to Hamilton Airport is usually less expensive than Toronto's Pearson International Airport, I believe that is because of the high taxes levied on flights arriving and departing from Toronto.
Hamilton Airport has short and long-term parking available, as well as restaurants and stores.
I do know that the lower cost and the convenience of a less congested airport, makes Hamilton an attractive choice for many travellers.
One of our readers tells us:
In the summer of 2007 my 81 year old mother came to visit us and flew into Hamilton International Airport.
Within minutes of landing Mum appeared at the "Arrivals" area, in a wheel-chair, being helped by one of the lovely ladies who's job it is to assist passengers.
Not only did the assistant help us out to our car, but she returned the wheelchair to the airport building for us. That really is good service and was greatly appreciated!
You may not have considered Hamilton Airport as a viable option for your holiday travel, but it might be worth checking it out!
---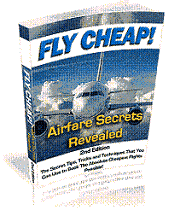 FIND THE BEST PRICES ON AIR FARES FROM EUROPE & THE USA
This website has valuable information to help you find the cheapest flights, world wide.
Click Here to discover the best money saving secrets that the Airlines and the Travel Industry don't want you to know and start saving!
Save up To $500 or more on your next flight.
This e-book is easily down-loaded and you can be reading it and saving money in 10 minutes from now!
---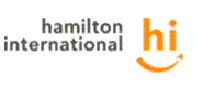 DISTANCE FROM HAMILTON ONTARIO AIRPORT TO CITIES IN SOUTHERN ONTARIO
Brantford - 40km (24 miles)
Kitchener - 60 km (37 miles)
St Thomas 145 km (90 miles)
Goderich - 180 km (111 miles)
Niagara Falls - 70 km (43 miles)
Stratford - 105 km (65 miles)
London - 125 km (77 miles)
Chatham - 235 km (145 miles)
Sarnia - 220 km (136 miles)
Windsor - 310 km (192 miles)

To check the distances from Hamilton to other cities in Ontario, check the link Ontario Distance Calculator.
The cities of Toronto and Niagara Falls are both an hour's drive from Hamilton Airport and there are other places of interest in the area.
The African Lion Safari is in Rockton, Ontario, and is a great place to spend a relaxing day with family.
---
CURRENTLY THERE ARE NO AIRLINES FLYING INTO HAMILTON AIRPORT
FROM EUROPE
Westjet
Serving Canada, Florida, the US West Coast & Hawaii
---
HAMILTON AIRPORT LINKS
Hamilton Ontario Airport Westjet Ontario Distance Calculator