Georgetown Birds in Spring
by Marinus Pater
(Georgetown, Ontario, Canada)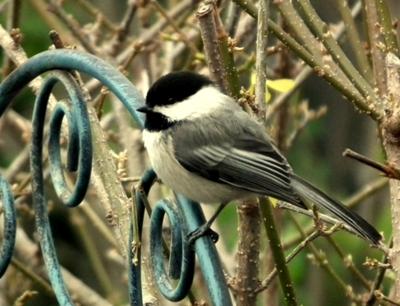 Why is it so much colder today?

This Chickadee was taking shelter from the cold strong wind on our deck in April.
This House Finch had a hard time staying awake when the sun was about to set.
The Cedar Waxwing was an unexpected visitor, as they normally show up in huge flocks, up to 75, much earlier in the year.
The Barn Swallow knows it is nesting time!
Thank you Marinus, for more lovely pictures of wildlife!

I know that many of our readers, and our Facebook followers, enjoy your pictures, so I will also post this on our Facebook page.