Fox Lair Stables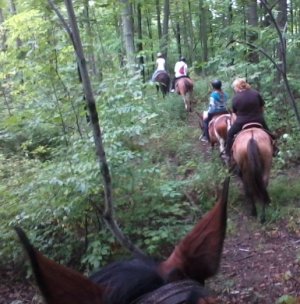 I went to Fox Lair Stables in Canfield, Ontario, for a trail ride while my daughter enjoyed a pony ride, I was so pleased with the facility that my daughter began to take lessons and improved her ability to ride greatly.


I was pleased at the condition of the horses and how well mannered and behaved they are, they also have a wonderful summer camp program.
I most certainly think that this is the best stable to visit and I would highly recommend it to any one.
Here is a link to their website
Fox Lair Stables, Canfield, Ontario.
Thanks for the info!
Join in and write your own page! It's easy to do. How? Simply click here to return to Horseback Riding .