Favourite Birds
by Marinus Pater
(Georgetown, Ontario, Canada)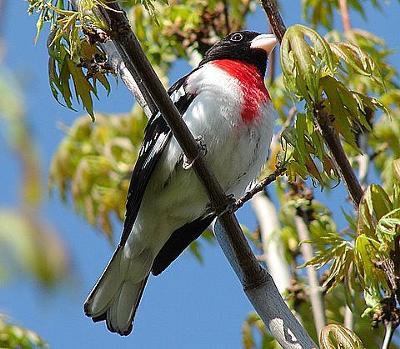 Rose Breasted Grosbeak

The sight any of these beautiful creatures brightens the dullest of days.
Marinus
Thank you so much for these, and all the other lovely pictures you have sent us!

I think these are a Rose Breasted Grosbeak, a male Cardinal, and (of course) a beautiful adult Bald Eagle.

I will also post this on our Facebook page so that all our Facebook followers can enjoy your pictures.
Join in and write your own page! It's easy to do. How? Simply click here to return to Wild Birds in Ontario.