Falcons are awesome
by Tammy
(London, Ontario, Canada)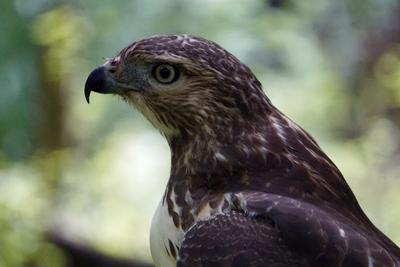 My cousin and I were out taking pictures of nearby deer and came upon a falcon.

We got up as close as 2 ft away and it flew only a few branches away & seemed to like playing cat & mouse with us.

What an awesome way to spend an afternoon in London, Ontario at Greenway Park.

Thank you for your report and great pictures - I'm not sure what kind of bird this might be, but I'm sure some of our readers will know!

Check back and see if anyone can identify this raptor.