Equestrian Dreams - Best in the Area
by Jennifer Dunn
(Milton, ON)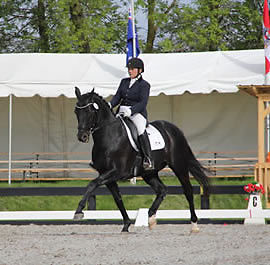 Equestrian Dreams - Dressage
I started riding again after an absence of about 10 years and discovered Equestrian Dreams, they really are the best in the area.


The facilities are light, airy and clean and the atmosphere is genuine and welcoming.
The team of coaches there are extremely experienced, patient and knowledgeable and I regained my confidence and passion for riding.
Equestrian Dreams specializes in Dressage and English Riding and they have lovely horses.
They have a variety of horses boarding there including imported warmbloods and OTTB (off track thoroughbreds) and everyone seems to get the same dedication and attention.
Other students and boarders are supportive, welcoming and friendly.
Definitely recommended!
Thank you for sharing this information with us!