Early Morning Singer
by Marinus Pater
(Georgetown, Ontario, Canada)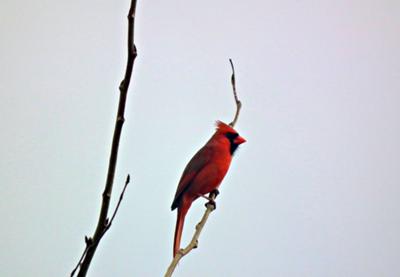 Cardinal
The first picture is the male of a set of Cardinals, frequently at our feeders.


We have both male and female coming to our feeder and are hoping they will set up shop in one of our trees to raise their family this year.
Thanks for more lovely pictures, Rien, what a lovely couple they are!