Downy Woodpecker
by Dodie
(Port Dover, Ontario, Canada)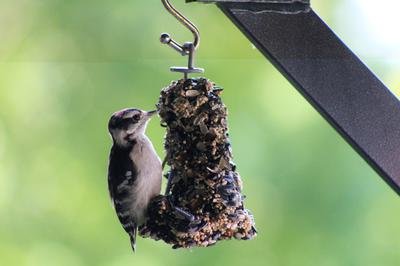 I get quite a few Downy Woodpeckers at my feeders and captured one at Silver Lake Park in Port Dover.

Thank you again for contributing more interesting information and photographs to our website.
Join in and write your own page! It's easy to do. How? Simply click here to return to Backyard Birds of Ontario.