CRYSTAL BEACH COTTAGE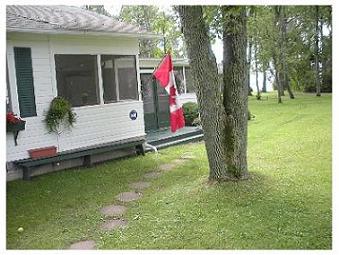 Welcome to the Crystal Beach Cottage - if you are looking for vacation rental in the Niagara Area, this holiday home might be just what you are seeking for a relaxing get-away or a family holiday!
This holiday home enjoys views of the water and the breeze off the lake and guests can enjoy the large screened-in porch with its white wicker furniture, and it is just steps to the beach.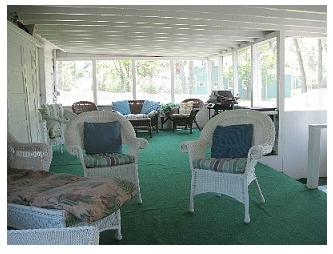 The house has all linens, towels, china and utensils that a family on vacation might need, along with wireless internet for those wishing to work.
The beach is right outside your door so you can boat, or swim easily.
The cottage is less than half a mile from the Friendship Trail Bike path and Windmill Quarry, and just ten minutes from the Peace Bridge to Buffalo, NY.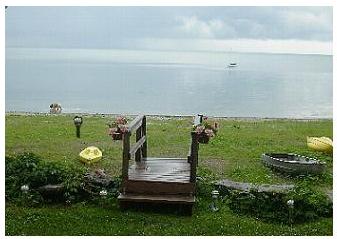 Beautiful Niagara Falls is just 25 minutes away, where guests can enjoy the Falls, the Greenhouses, the Clifton Hill entertainment area including the amazing Rainforest Cafe, the Maid of the Mist and all that the Niagara area has to offer, including Wineries, Legends Golf Course, and the Fort Erie Race Track.
Located just forty-five minutes from Shaw Festival in Niagara-on-the-Lake, and two and a half hours from the world famous Shakespeare Festival in Stratford, Ontario, and the African Lion Safari in Rockton, Ontario, this holiday accommodation is ideal for so many families.
The Crystal Beach Cottage has 4 bedrooms, sleeps up to 8 people, has two bathrooms and is right on the beach.
Summer rates ... mid-June to mid-October $1,500 weekly
Payment is usually accepted in the quoted currency (US Dollars) unless the currency and the amount is specifically agreed in advance with the owner / advertiser.
Relaxing at the Crystal Beach Cottage
The Crystal Beach Cottage is suitable for family groups, or groups of friends who want a get-away holiday where they can rest peacefully at the beach, and yet are still close to the activities at Niagara Falls or Niagara on the Lake.
Additional information about rental rates -
•Cleaning can be arranged during your stay
•Half the rent is due upon reservation
•Damage deposit/long distance telephone deposit of $200 which will be refunded pending inspection.
•Cleaning Fee: $115
For more information, or to make a reservation, call Jane at 585 329-0290 or Molly at 804 690-3829
Crystal Beach Cottage Info ...
Crystal Beach Cottage Availabilty Calendar