Cooper's or Sharp Shinned Hawk?
by Jason S
(Essex, Ontario, Canada)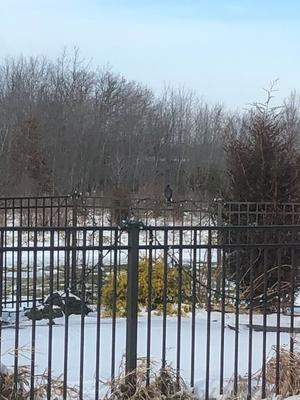 Dec 2020

I live in southern Ontario, near Windsor.
I noticed this hawk on my fence targeting sparrows in December 2020.
The bird is about twice the size of a large blue jay.
My research has led me to believe this is a Cooper's hawk, although my close friend, a retired Park Superintendent, is sure this hawk is a Sharp Shinned Hawk.
Sorry for the poor picture quality.
Your thoughts?
Jason S