Cedar Waxwings
by Marinus Pater
(Georgetown, Ontario, Canada)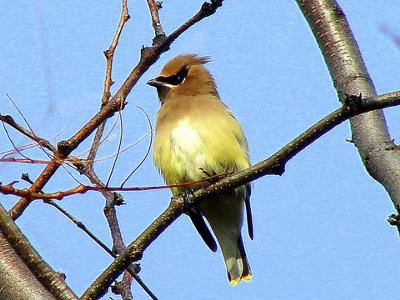 Several times this year we had up to 125 Cedar Waxwings land in our garden.

Thank you for your amazing pictures, Marinus, they are lovely!

Many years ago when I first emigrated to Canada, I lived in Timmins, and that is where I first saw Cedar Waxwings - I thought they were such beautiful birds, as I had never seen birds like them.

A flock of them would land in a Mountain Ash tree and quickly eat each and every one of the orange berries!