Catbird
by Dan D
The Catbird is a medium-sized Northern American perching bird and is named for its cat-like call.

Catbirds give the impression of being entirely slate gray, but on closer observation you will see see that these birds have a small black cap, blackish tail, and a brown patch under the tail.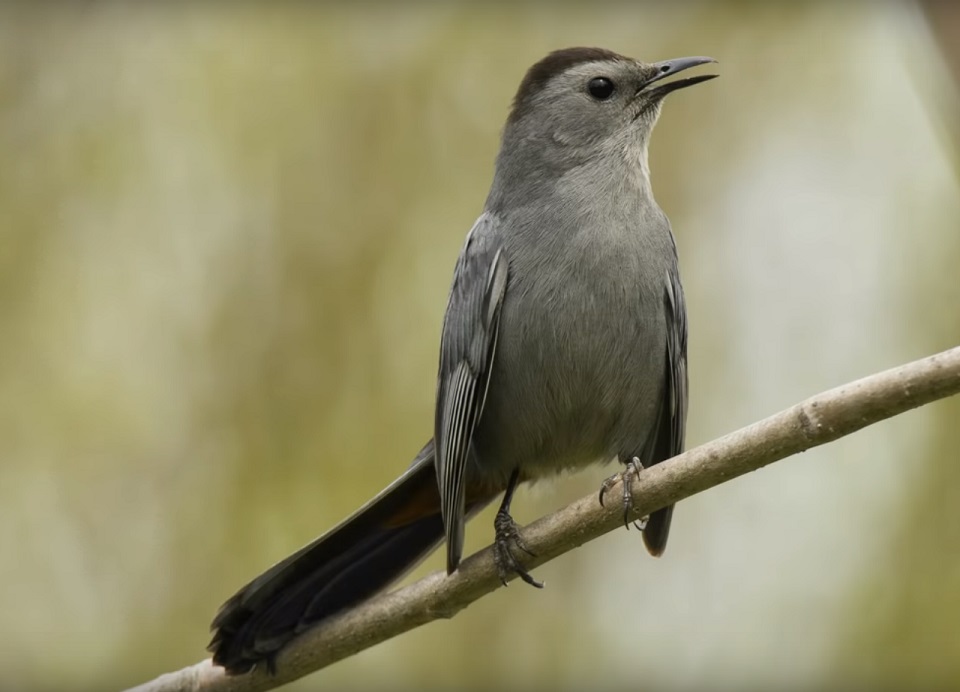 It also mimics the songs of other birds, as well as those of tree frogs.

They are quite secretive, shy birds and often are heard, but seldom seen.

I have seen several Catbirds in small trees and shrubs and they are seen frequently in vines, the edges of forests, fields, and fencerows.

Great picture, Dan Demczuk- we have some here where we live, often hear them, but don't often see them. Fabulous picture, by the way!