Came across a Possum last night
by Elliott Royle
(Belleville, Ontario, Canada)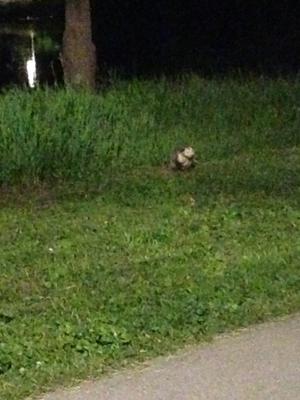 Possum 2
While walking along a trail at Zwicks Island in Belleville, around 11.p.m. I came across an adult possum.

I stopped and it noticed me. I was able to get two blurry pics before it sauntered back into the tall grass.

The encounter lasted about a minute.
Join in and write your own page! It's easy to do. How? Simply click here to return to Possum sightings 2018 & 2019.