Brown Eagle?
by Christine Trillard
(Oakwood, Ontario, Canada)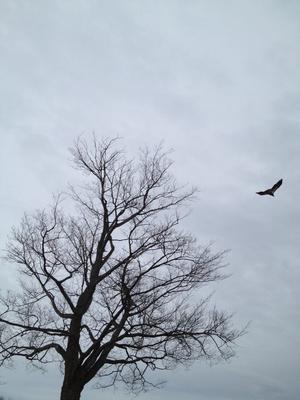 Two days ago on my way from Oakwood, Ontario, to Oshawa around 2:30 pm.

At first I thought it was a Turkey Vulture but looking at the photos now it looks to be a Golden Eagle (Brown eagle) Does anyone know for sure?

I'm not sure, perhaps one of our readers will know.

I'm wondering whether it might be a juvenile Bald Eagle, as they stay brown for their first few years. Just a thought.